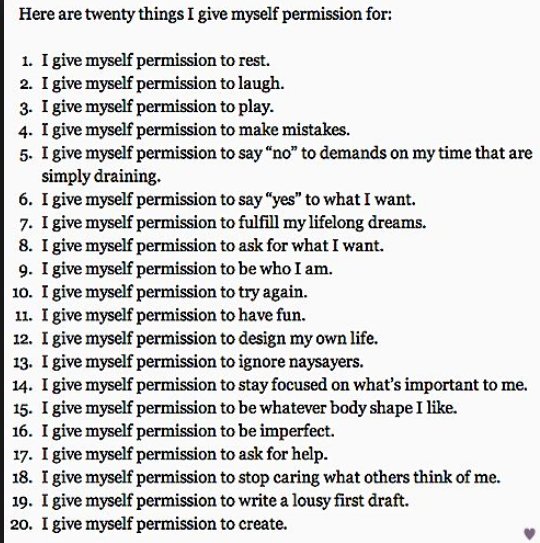 Poster from an email
Sometimes, life is harsh and it is because we get in our own way. We don't allow ourselves to have fun or to make mistakes. We are so hard on ourselves that we do not try anything new.
Just for today, try giving yourself permission. See what comes of it. See how it changes you.
Many blessings.